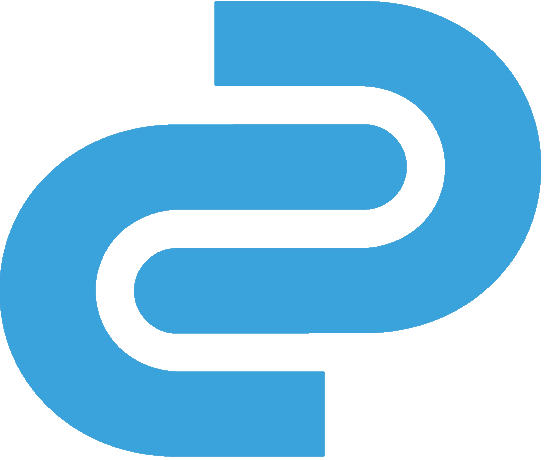 Virtual events
With the all-in-one PairConnex platform, organizing a virtual event has never been easier.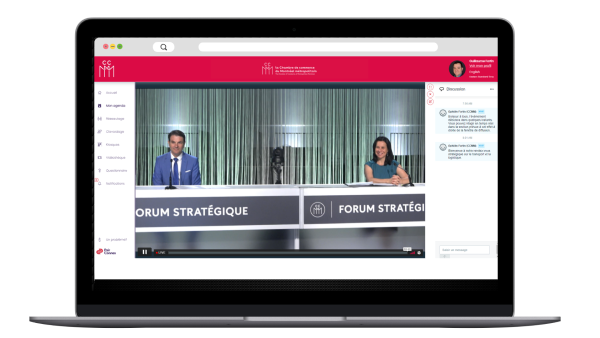 Our all-in-one platform allows you to use webcasting
Without ever having to leave your interface. This way, you will greatly simplify the task for your users, and ensure a higher participation rate for your event. You can integrate any broadcast link into the platform, whether your webcast is a simple zoom meeting or a professional production.
Want to engage your attendees?
The platform also allows you to organize networking meetings between two users and also to plan group discussion sessions!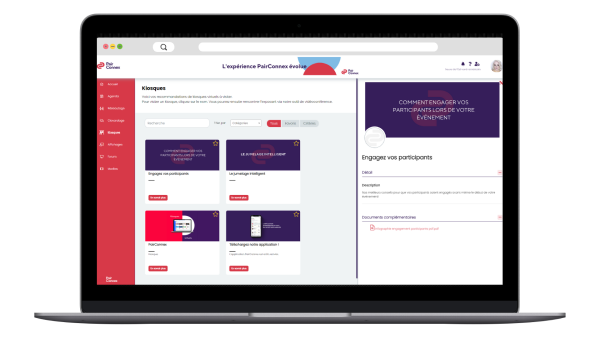 In addition, you can offer great visibility to your partners
With
virtual kiosks
, where they can interact directly with your audience.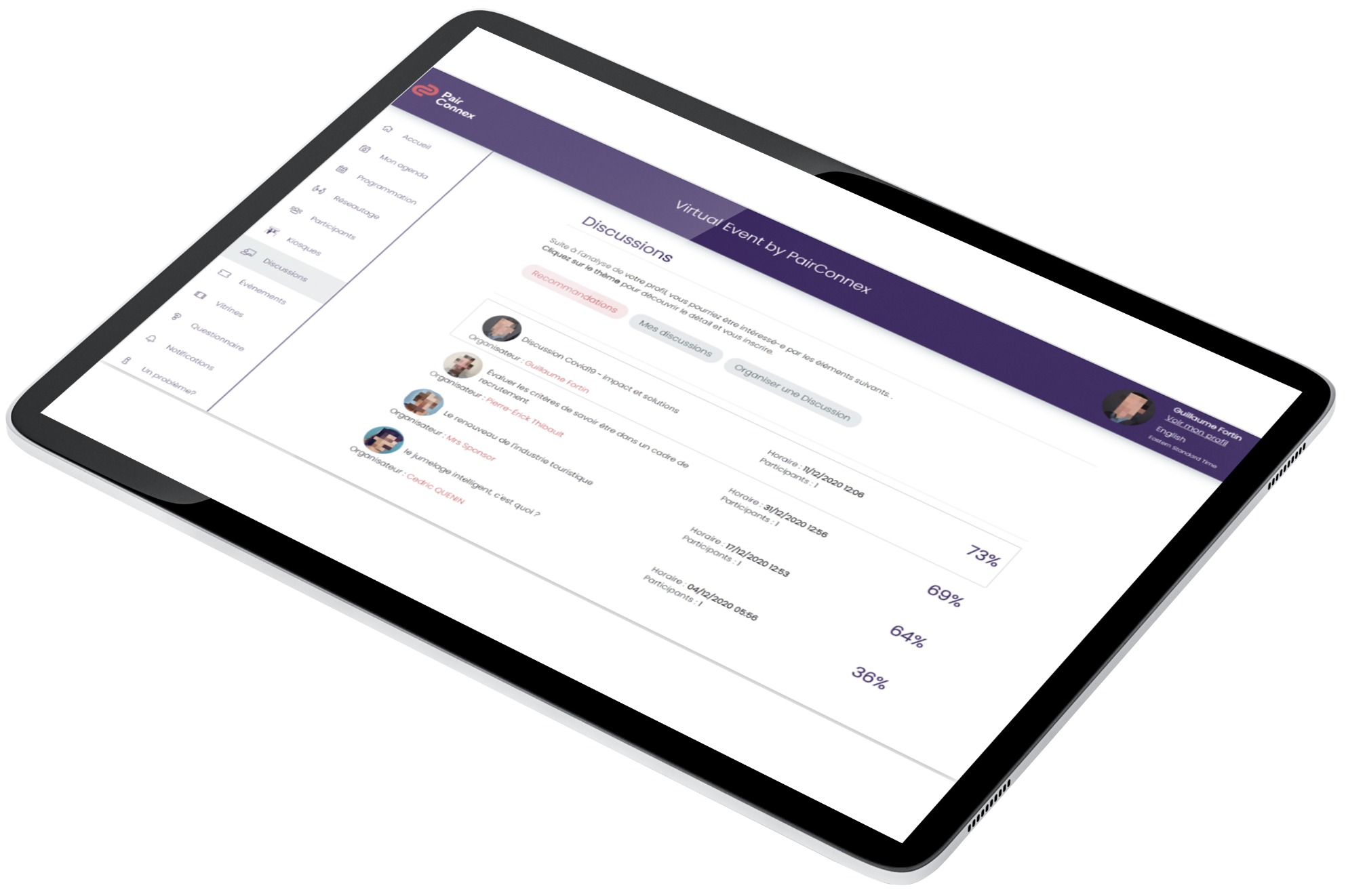 WATCH THE PRESENTATION VIDEOS