User dashboard
Opportunities
This module allows users to post opportunities that will be visible to other participants.
These publications can be associated with a "persona", which displays the compatibility score between the displayed opportunity and each user.
Users see opportunities posted by other people and can apply if they are interested.

Each person who has posted an opportunity will receive the list of applications received for their posting.
This module is ideal for posting job offers, projects, or even business and partnership opportunities.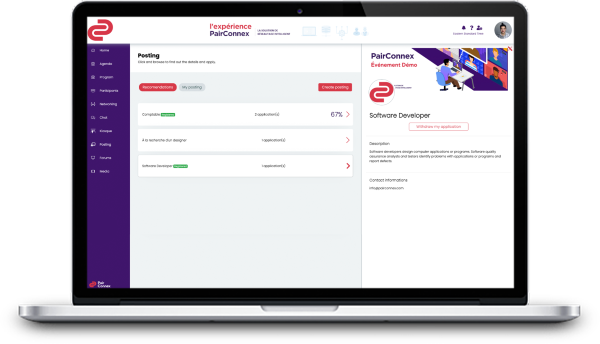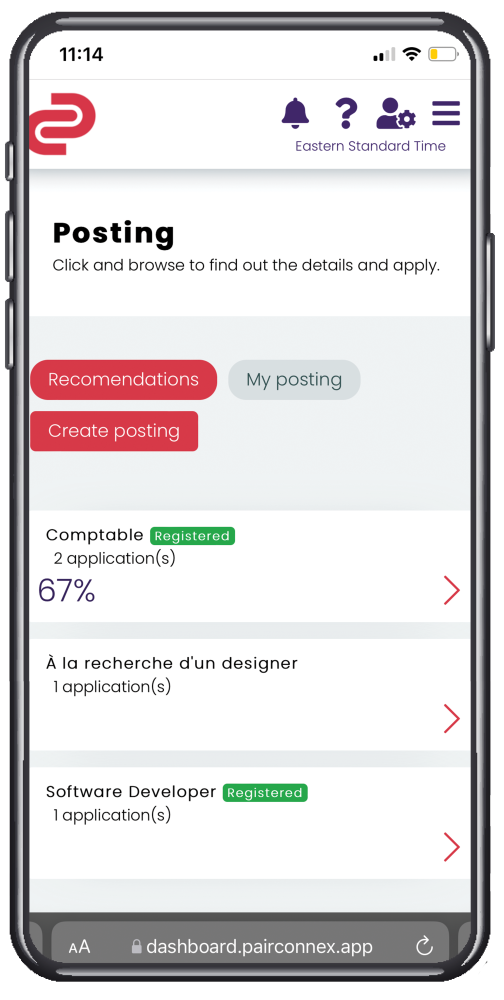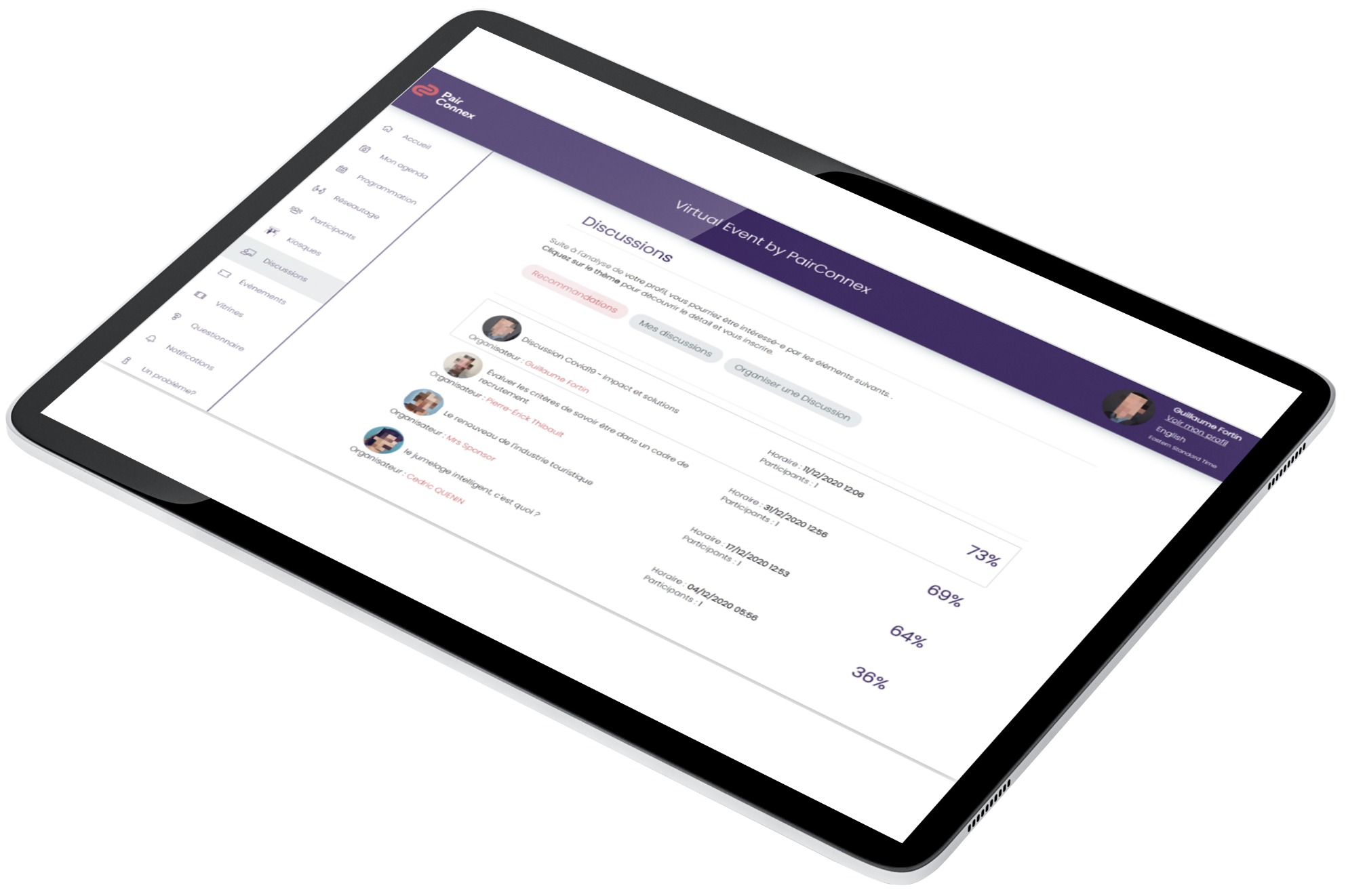 WATCH THE PRESENTATION VIDEOS