User dashboard
Programming
The Programming section gives participants the opportunity to create their own agenda by registering for the activities offered.

All activities are displayed and described there. In addition, the visual and description of these can be personalized. The participant can choose to participate in one or more activities, and those chosen are then inserted in his agenda at the scheduled time.

If necessary, registration can also be associated with our payment module or redirected to an external payment module.

Activities can be viewed in Calendar view or Gallery view. If desired, activities can be presented with a participant compatibility score, to help them choose the activities that are most relevant to them.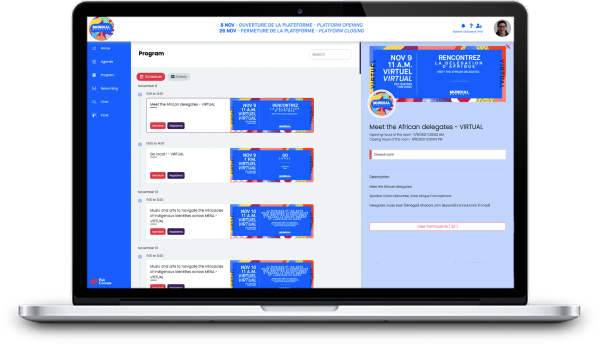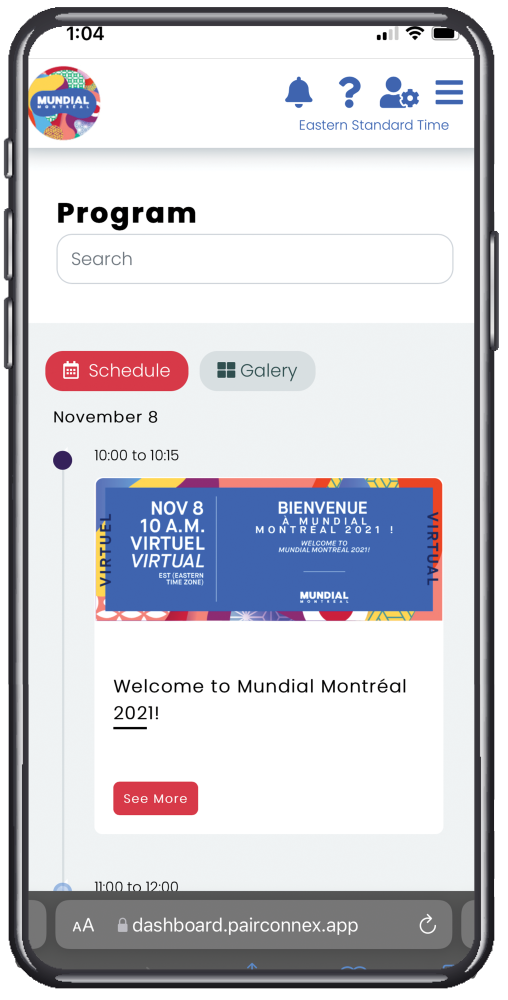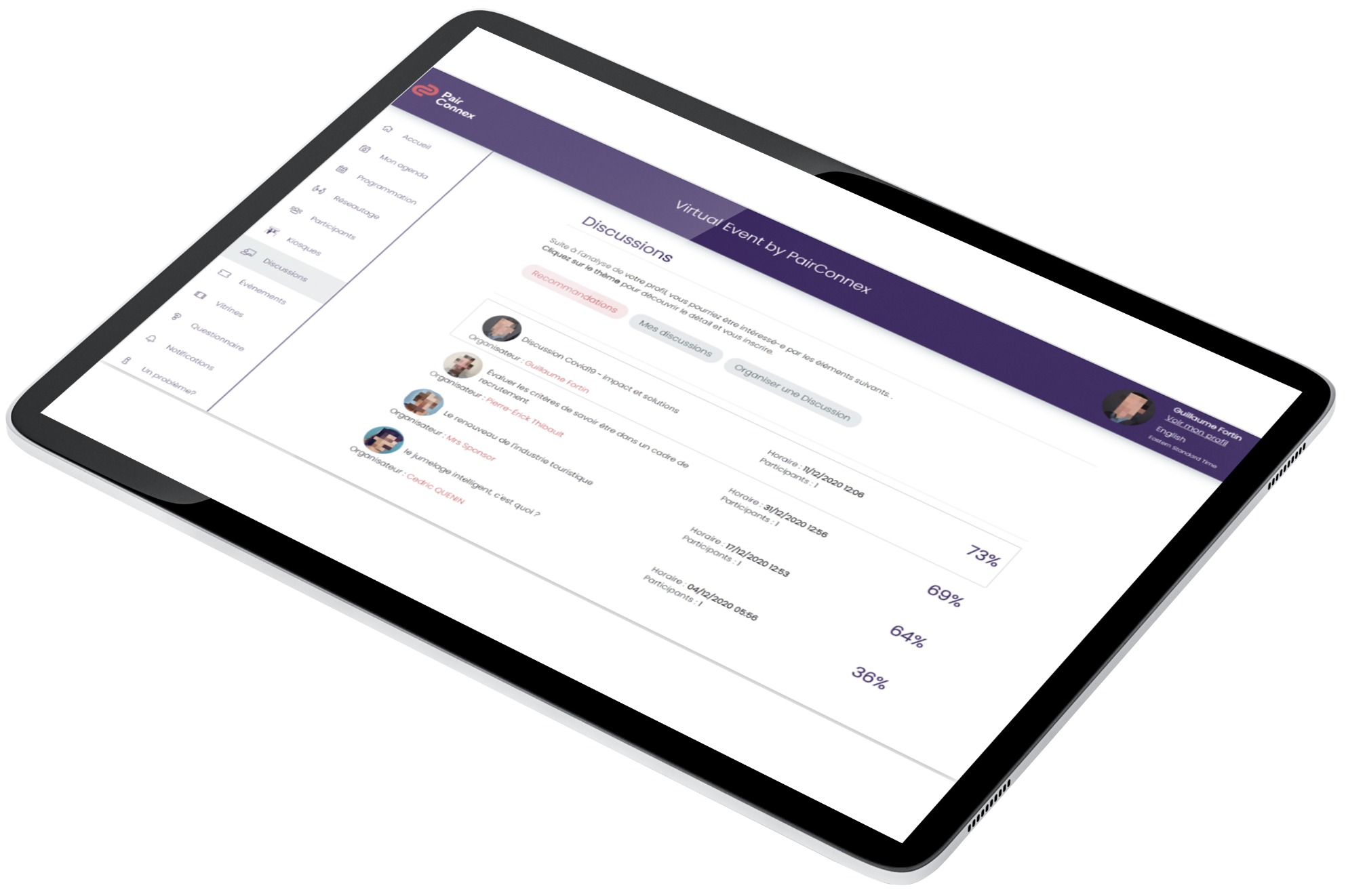 WATCH THE PRESENTATION VIDEOS