Admin console
Communication module
The platform allows you to send more than 50 types of notifications to participants, by email or by text message (MMS). These can be sent automatically or manually by organizers.

The visuals and text of most notifications can be modified to allow personalized communications with participants.

The participant sets their preferences regarding the mode of communication (MMS or email) and the language (French or English) in their preparatory questionnaire.

Some notifications can be scheduled so they are sent automatically, such as thanks for registering or appointment confirmations, which come with an option to add the appointment to the participant's calendar. Others can be fully customized and then sent to select participants or groups of participants at the appropriate time.
These notifications can be used to send the preparatory questionnaire to a list of participants imported into the platform, the link to access the dashboard or a reminder before an event.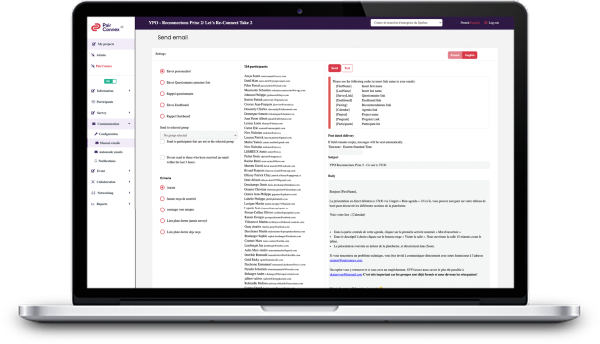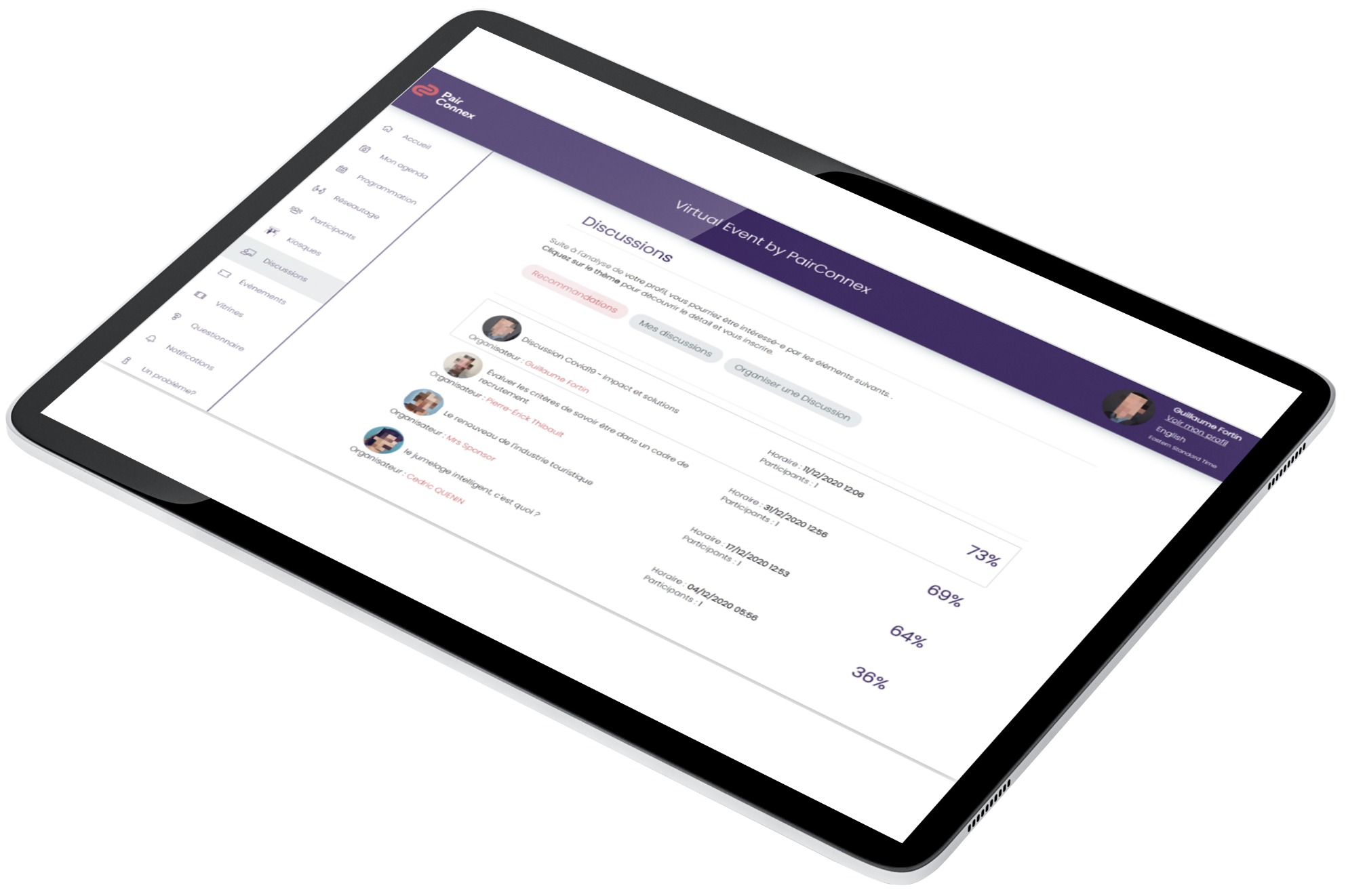 WATCH THE PRESENTATION VIDEOS