User dashboard
Discussion forums
Interaction of participants through interactive content!

- Create discussion topics in the Forums section, according to your topics of interest;
- For each topic, participants will be able to organize virtual round tables for discussion;
- Other participants will be able to register for round tables organized by their peers;
- Round tables are recommended based on the average compatibility score with all registered participants.
- In parallel, discussion threads (text) are offered to allow participants to post comments and respond to each other.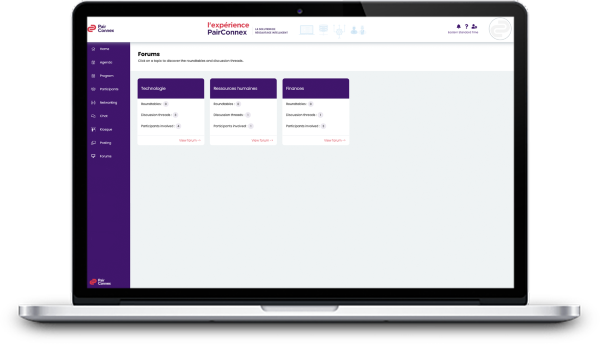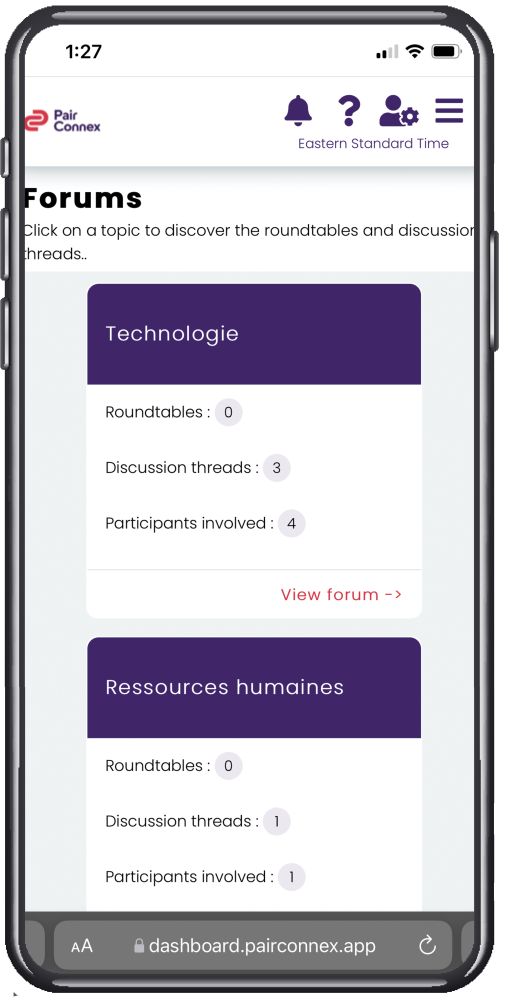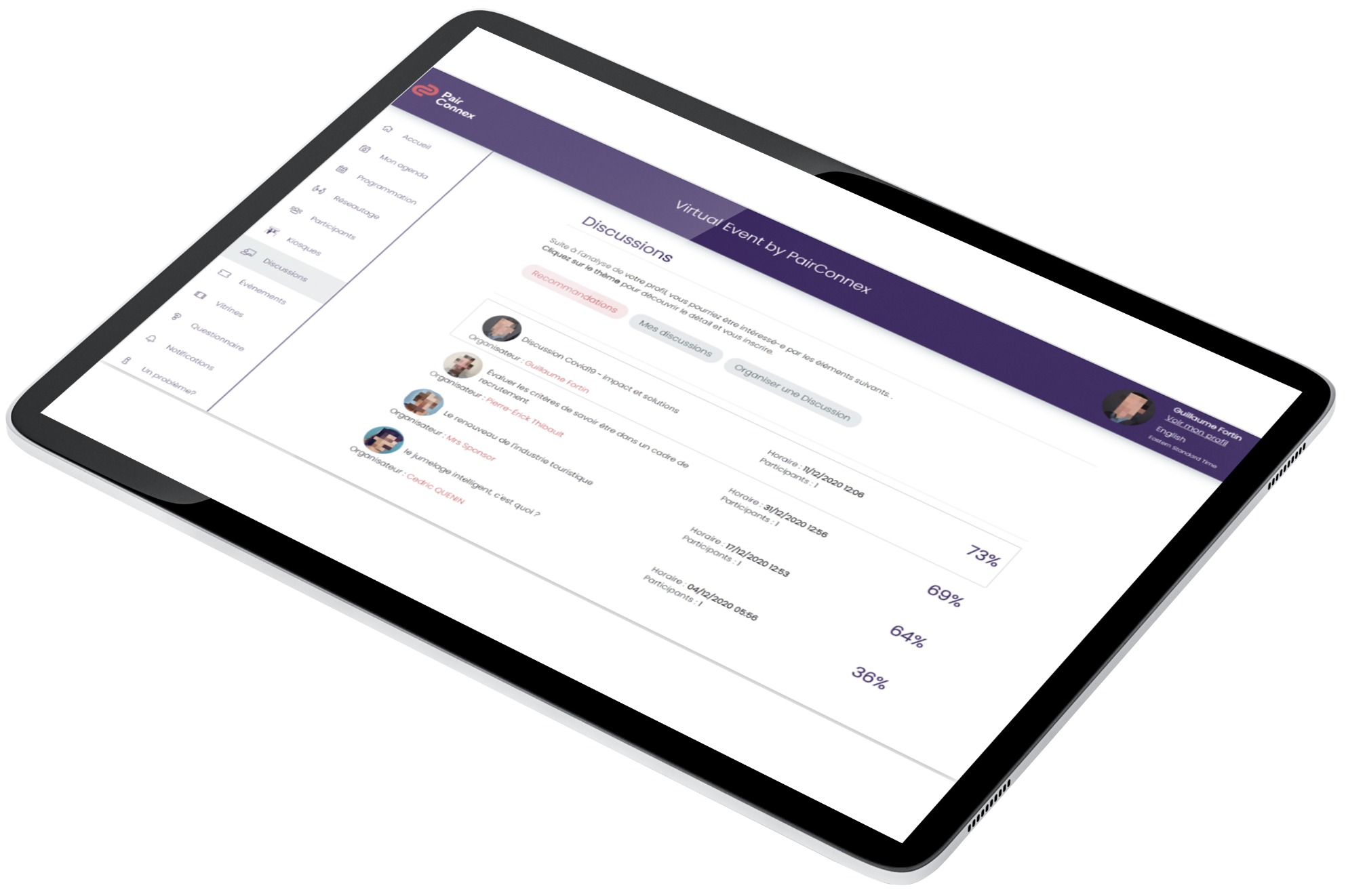 WATCH THE PRESENTATION VIDEOS