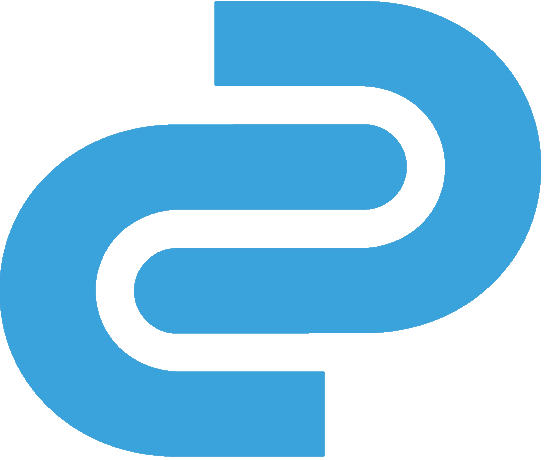 Speed-jobbing activities
Facilitate connections between employers and job seekers by organizing a speed jobbing activity.
Like speed-dating, organize several meetings in parallel over several rounds, in order to allow everyone to break the ice.

PairConnex's all-in-one platform will not only allow you to easily create and publish meetings between recruiters and candidates, but these links will also be optimized according to each person's profile and objectives.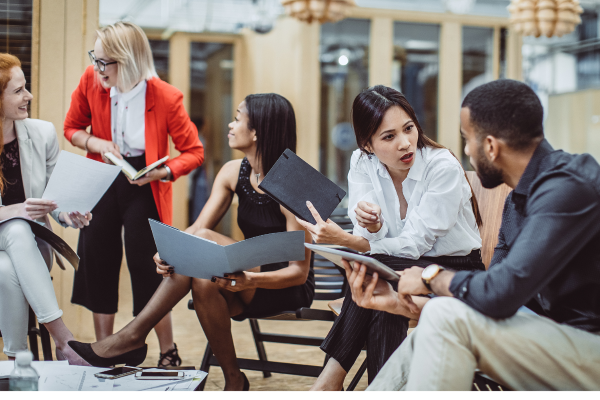 Organize relevant meetings
Use the PairConnex meeting generator to set the parameters of your meetings (number of tables, number of participants, duration, constraints to be respected, etc.)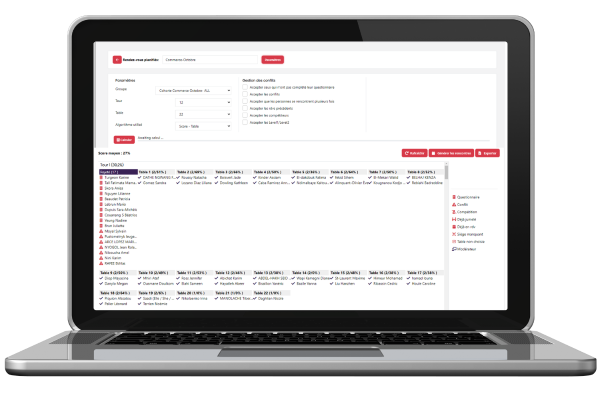 Make it easier to book meetings
Easily share meeting parcour of each participant through their personalized agenda.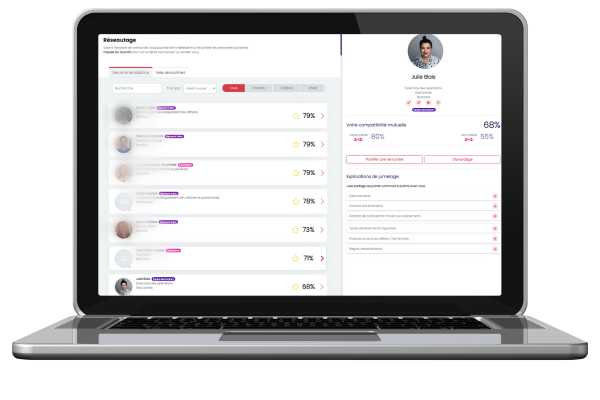 A platform that ticks all the boxes you need for your event.
Complete and optimize participants experience by offering them to schedule meetings freely, chat, a bulletin board to post and apply for job, as well as virtual employer kiosks to present their information.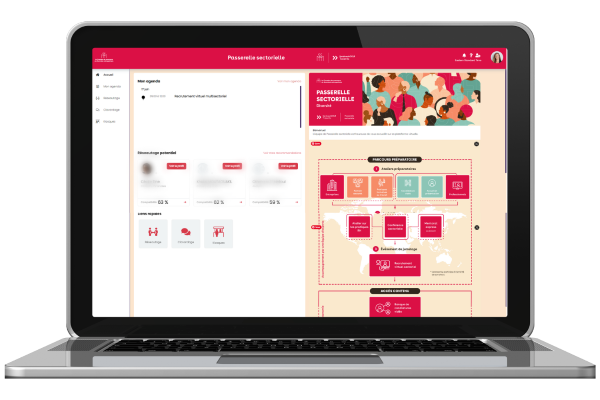 Access an all-in-one event platform that will empower your attendees to get the most out of your recruiting event with smart matchmaking.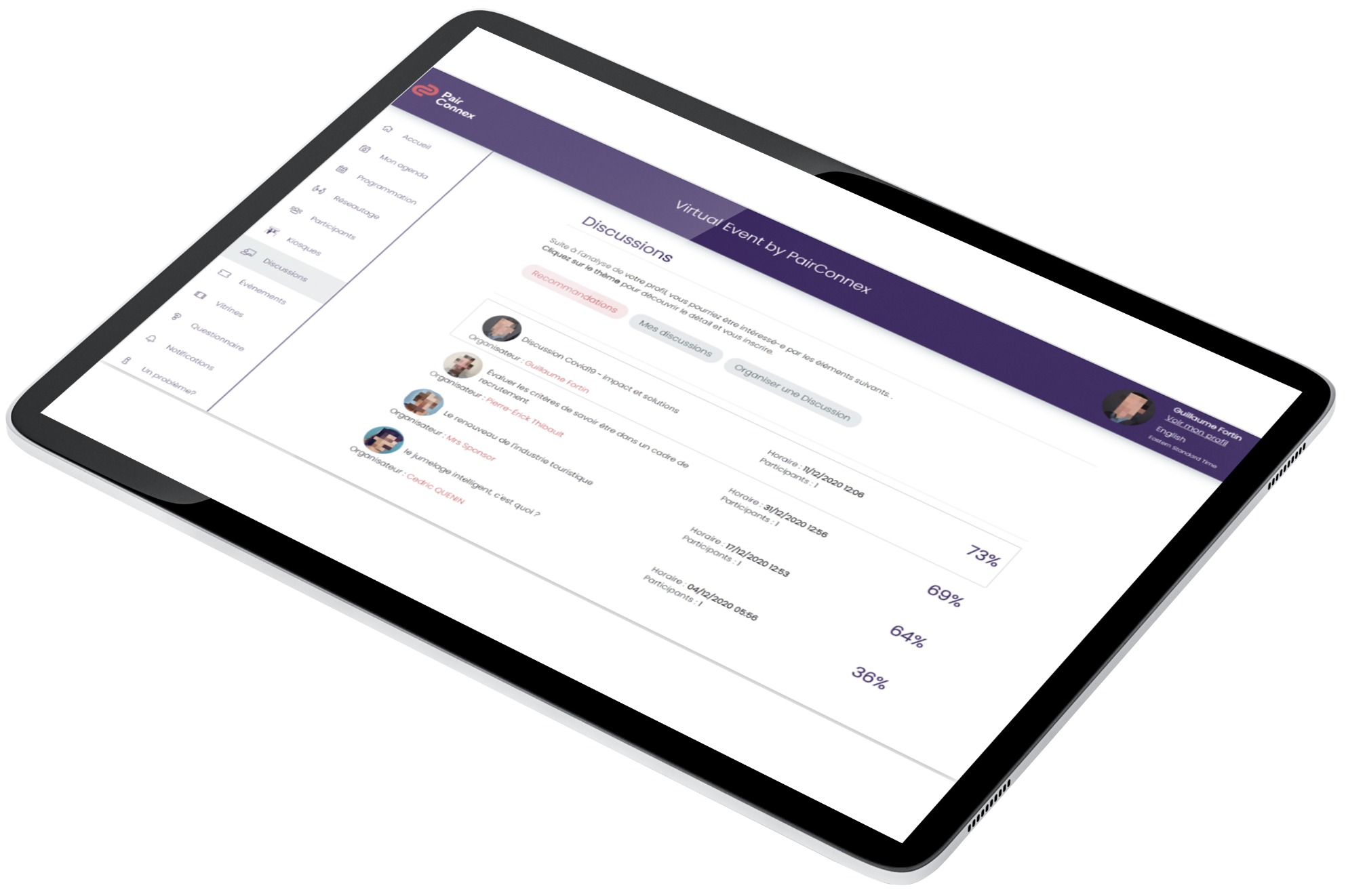 WATCH THE PRESENTATION VIDEOS