Unveiling the Top Event Trends of 2023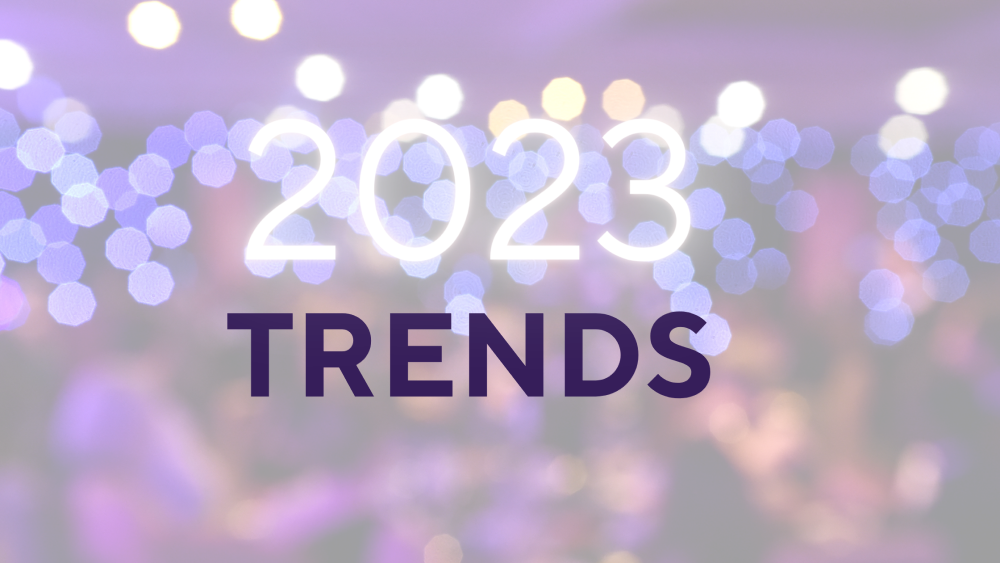 2023 will certainly be a remarkable year for events. We can say that we are finally living the beginning of a year marked by a real return to normal. The new year is an ideal time to stop and take stock of the past year. It is also the perfect opportunity to reflect on what the pandemic has taught us and even brought us. You will see that the event trends to follow in 2023 will help shape the face of the post-pandemic event world.


Hybrid events will be popular

It is impossible to ignore the growing popularity of hybrid events. Although the long-awaited return of in-person events has finally arrived, recent surveys show that hybrid events are here to stay. Why? Because we have become accustomed to having the choice to attend or not! Designing a hybrid event is also an excellent way to cover a larger area while reducing costs. However, it is important to remember that to ensure the success of your hybrid event, you must design its digital portion as an event with its own identity and not as a replica of the in-person event, as MeiMei Fox of Forbes Magazine mentions.


The importance of data

In 2023, you have access to all the necessary tools to collect important data. This data will teach you about your target audience and show you what works well or not so well in terms of strategies. This valuable information will certainly help you better meet the needs of your visitors while making it easier to reach your target audience! By using an all-in-one event platform like PairConnex, you can find all your data in one place!


Sustainable and eco-responsible events become the norm

Previously, making an effort to reduce your ecological footprint was considered a plus. Now that everything is available to us to achieve this, as an actor in the event world, it has become a standard. We explained here how to easily make your event more eco-responsible.


The essential mobile application

Offering your users a mobile version of your event platform has become essential. In addition to offering all the same features as the mobile version of the PairConnex all-in-one platform, the application will allow you to send live push notifications to your users, as well as offer access control and information exchange using the QR code.


Produce a lot of content, to consume on demand

Your users are used to consuming a ton of content at their own pace. We only have to think of the multiple streaming service platforms such as Netflix. By using an all-in-one event platform, you can provide personalized content to your users. Thanks to its intelligent matching algorithm, PairConnex's all-in-one platform can suggest content that matches the profile of each of your users. With the media library and virtual kiosks sections, your partners and exhibitors can also produce and share quality content for your users.


The end of business cards

Yes, the pile of business cards in the car's glove compartment is over. Admit it, you're not too sad! In 2023, we focus more on networking, but not just any kind. We want to design networking activities that lead to results. By offering your participants the opportunity to be matched upstream thanks to an intelligent matching algorithm, they will arrive ready to make the right connections. By using the mobile application made available to them, they can easily exchange information and ensure the necessary follow-ups to create relationships that will bear fruit! Although content remains important, as the Tourisme Montréal blog reported, the pandemic has taught us that relationships are just as important if not more so!


Building a virtual community... all year round

Keeping your event platform all year round allows you to maintain user engagement by providing them with a space to exchange and consume personalized content. This platform could even serve as a member portal or recruitment platform for you! Using an event platform year-round can be a good way to access all its features for a fraction of the price.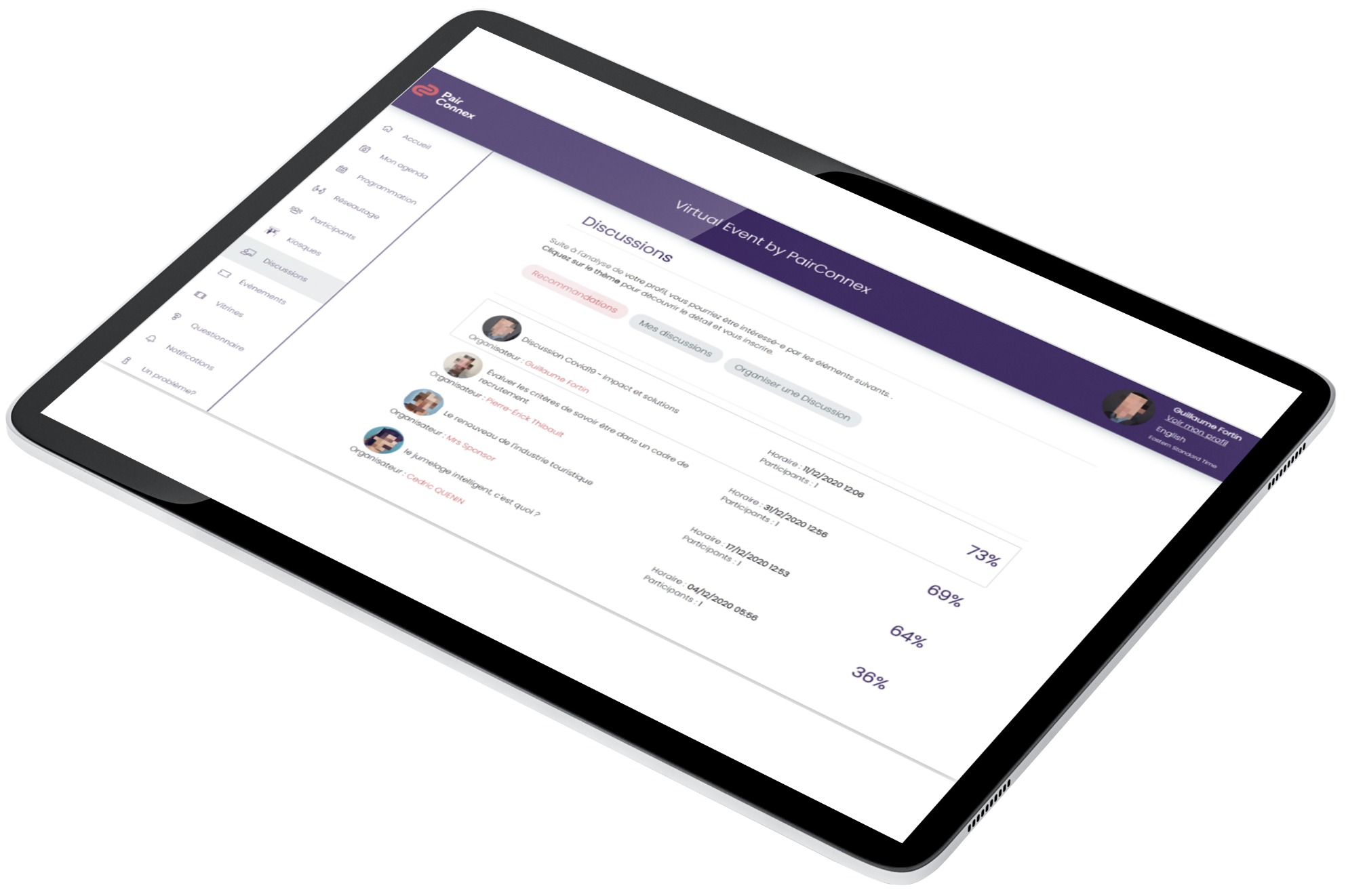 WATCH THE PRESENTATION VIDEOS