5 tips to host an eco-friendlier event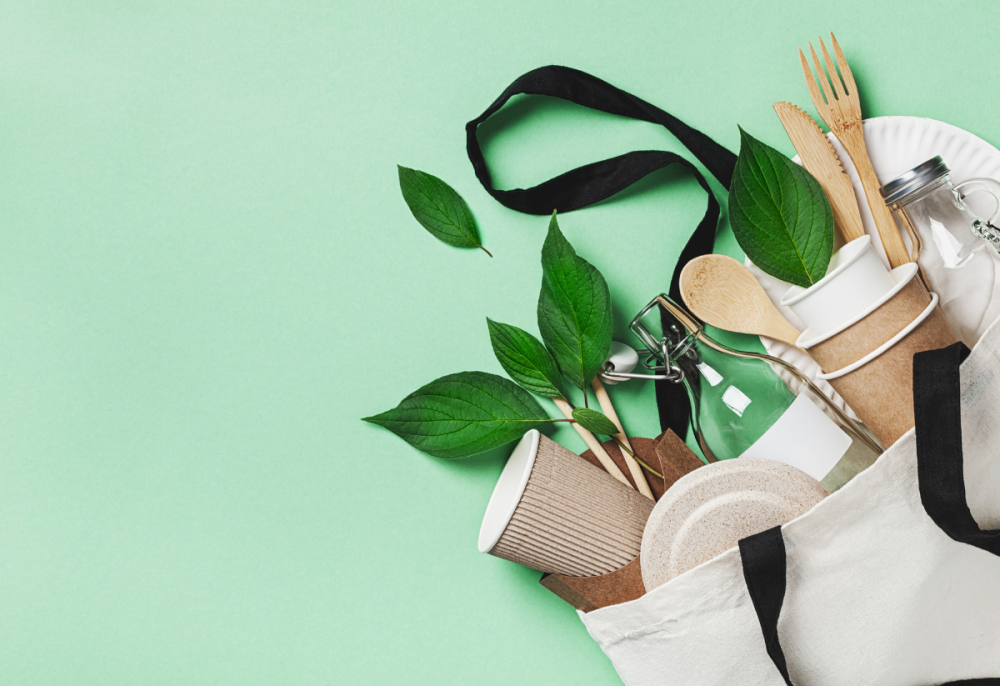 Hosting an event can produce a lot of waste, not to mention the pollution caused by all the people traveling to it. In 2022, everything is available to help you reduce your organization's ecological footprint. Here are some tips to help you achieve this!


Choose your venue wisely

Doing business with a venue that cares about the environment speaks volumes about your values. Whether it's by offering reusable dishes or making composting and recycling available to everyone, these gestures count and will certainly impress your clientele!


Replace the traditional business card

Business cards unfortunately often end up at the bottom of a drawer. With the PairConnex application, you can create connections by easily sharing your information using your QR code. This feature facilitates networking among participants.


Minimize travel

By opting for a hybrid event, you will do something for the planet by allowing people to stay at home if they wish. The hybrid event also allows you to reach more participants, as travel and related costs can be a barrier for them. It's a win-win situation!


Get rid of document printing

What if you could make all relevant information available in one easily accessible place? With the PairConnex platform, you can centralize your communications without ever using paper! Everything will be there: programming, participant lists, partner brochures, and the evaluation form. Participants can even sign up directly for activities they enjoy and schedule appointments. Everything will be added to their personalized agenda.


Eliminate the badge

Did you use it to produce a badge for each of your participants? By downloading the PairConnex application, participants can exchange their personal information using a QR code.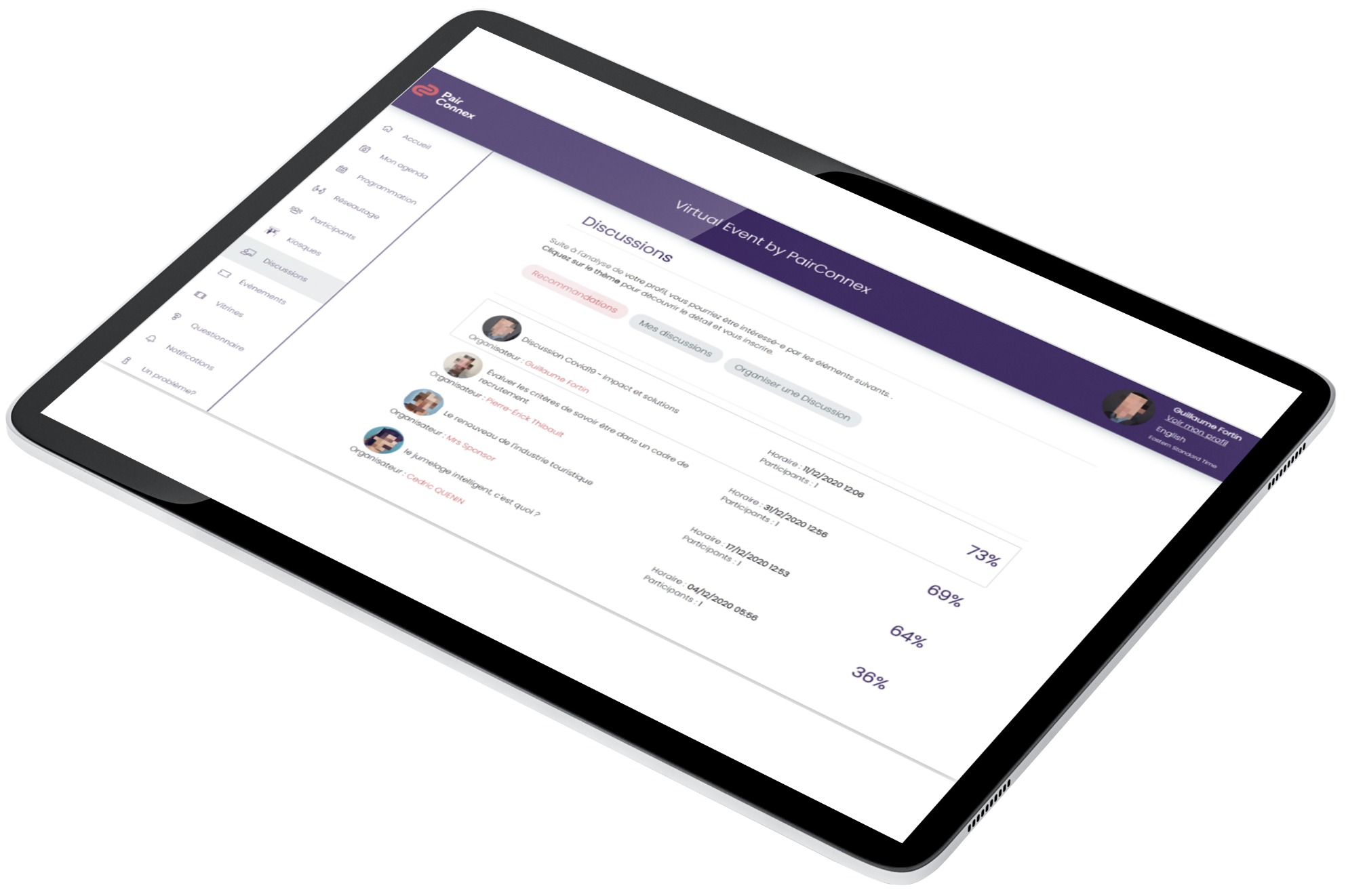 WATCH THE PRESENTATION VIDEOS