News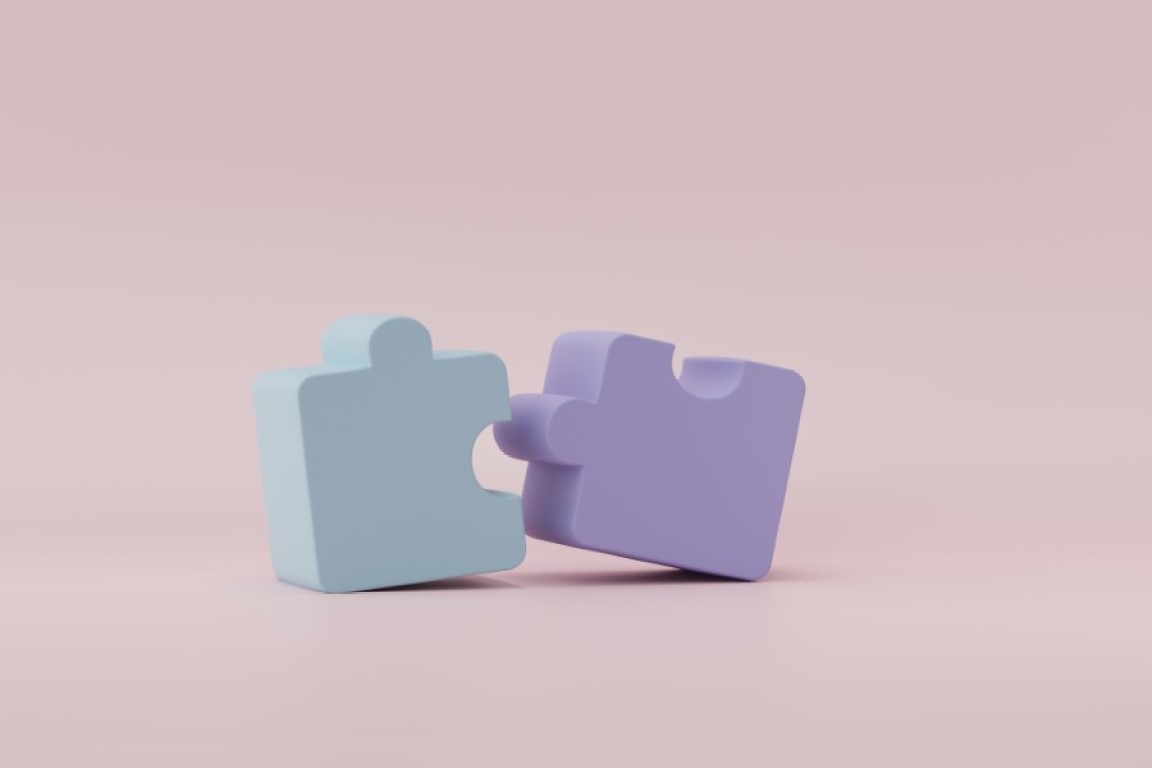 Discover an Event Platform Seamlessly Compatible with Your Preferred Tools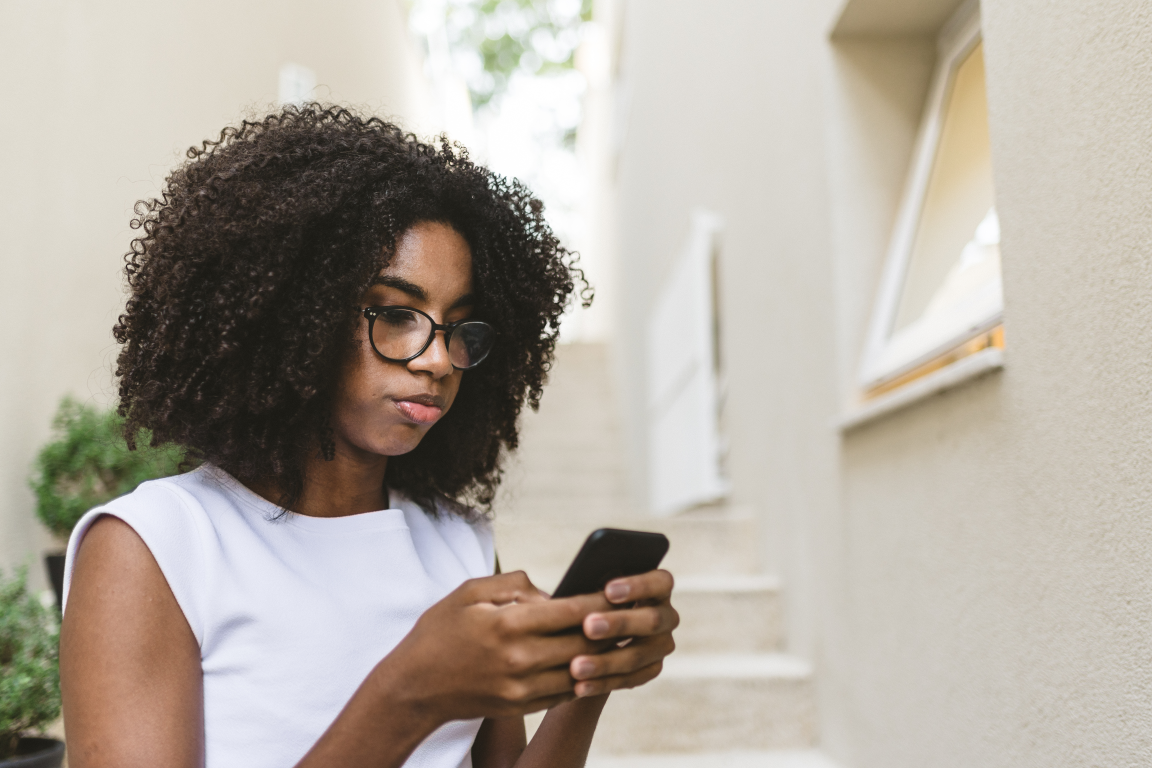 Complete Guide to Promote the Use of the Mobile Application at Your Event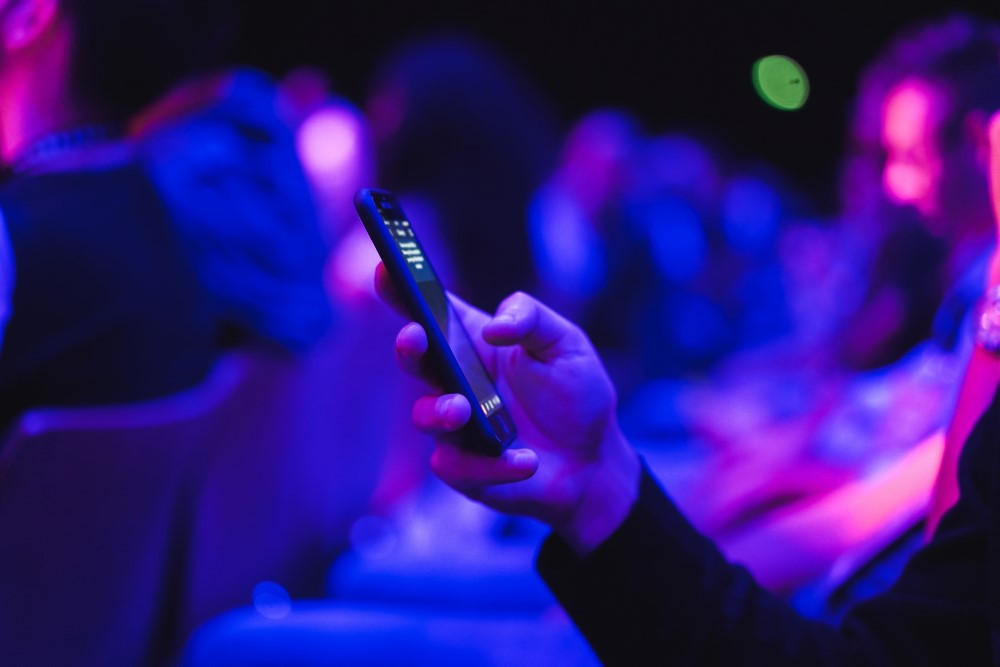 Why Use an Event Platform for an In-Person Event?
How to monetize your event using an all-in-one event platform?
6 types of projects to discover
The PairConnex platform adapts to all your needs. Here are ways to power your projects with Smart Matchmaking.
Events, Conferences and Tradeshows
PairConnex offers you an original and differentiated all-in-one platform for your face-to-face, hybrid and virtual events.
The platform and its unique matchmaking generator allow you to create an optimized meeting schedule for each participant.
Members' Portal on a Website
Throughout the year, keep your community of members alive by offering them continuous services on the PairConnex platform.
PairConnex's all-in-one platform will use smart matchmaking to guide employers and job seekers to the right opportunities.
It has never been easier to develop your own online recruitment site thanks to the versatility of the PairConnex platform.
PairConnex is the ideal platform to ensure fruitful meetings between employers and job seekers.
Mobile application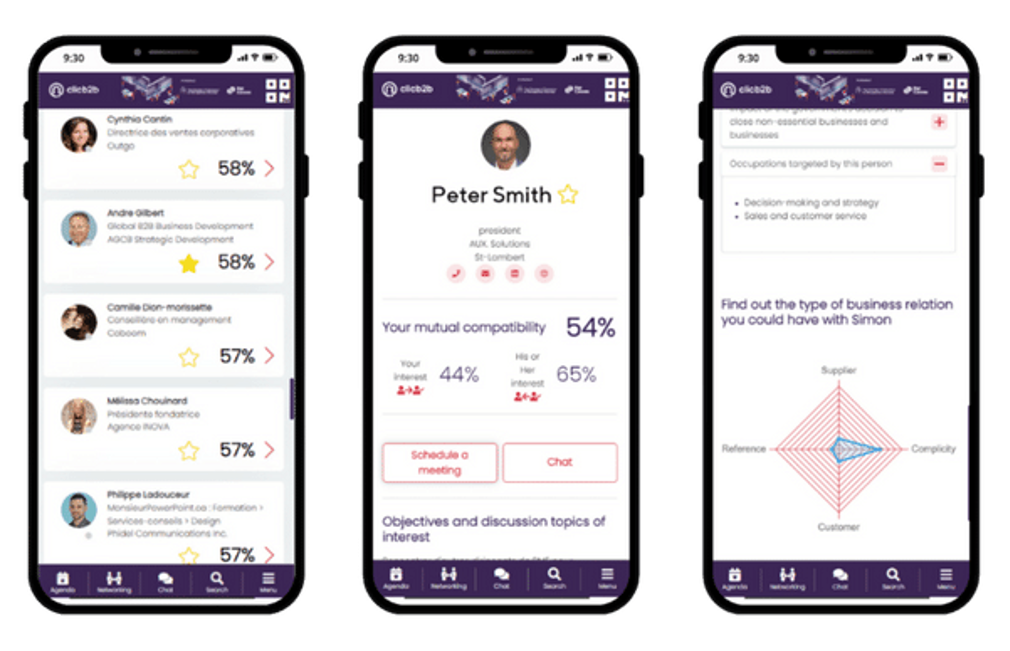 By using the PairConnex application, you will have access to all the features offered by the platform and also new ones, such as the use of the QR Code to create connections and access control, thanks to the integrated scanner. You can also send notifications through the application for better communication with your participants. Using the mobile app will give you a 100% all-in-one experience.
4 ways to use it
The world of events has changed a lot in recent years. Regardless of the nature of your activities, the territory you cover, the profile of your clientele or current health regulations, our platform adapts to all your needs.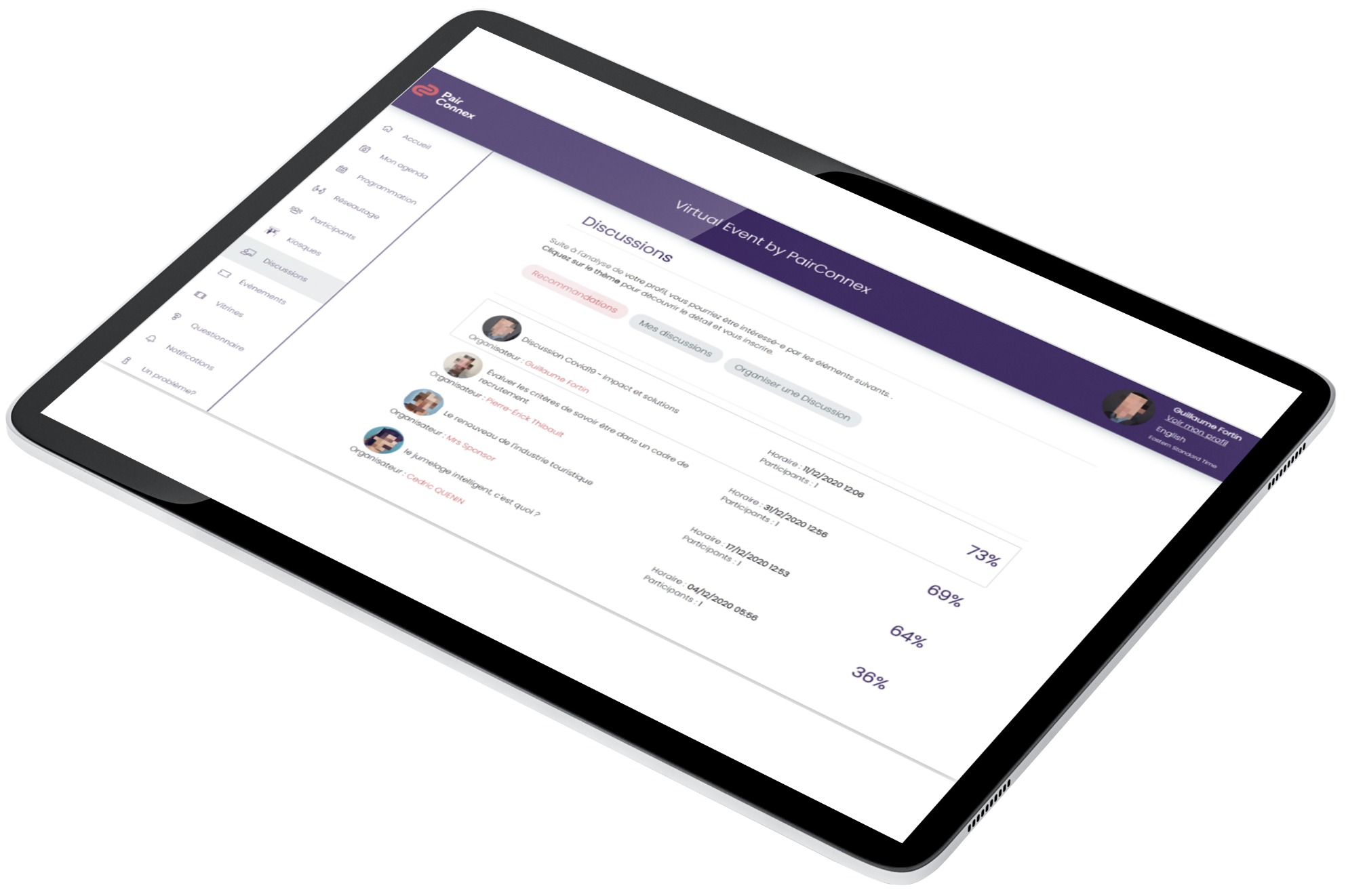 WATCH THE PRESENTATION VIDEOS
5 types of professional matchmaking
The possibilities are endless, but here are the most common types of projects we could help you with.
Networking in all its forms is no secret to us. Whether it is through open or pre-assigned meetings, our tools allow the creation of the best business connections.
Employee retention, attraction, and satisfaction are greatly facilitated when the selection process is efficient and rigorous.

With PairConnex, you will have impressive tools at your disposal to create the perfect match between job seekers and employers.
The trend is towards hands-on content and peer to peer learning. But whether it's for a collaborative workshop, idea lab, or a co-development session, be sure to bring the right people together for more useful and fruitful discussions.
For a mentee, the support of an experienced person is an effective way to question oneself and to benefit from the experience of others.

For the mentor, it is a rewarding experience and a stimulating way to share knowledge. But in the end, the quality of mentorship will improve if you match the right people together.
To maintain interest of your network throughout the year, why not offer an online environment where you can network, discuss, and consult relevant content?

The PairConnex platform allows you to organize all your activities in one place while ensuring continuous service offered to your members between each of your events.
They trust us.