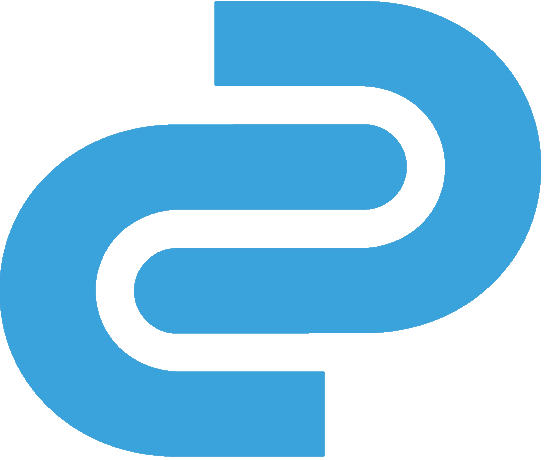 The All-In-One
Event Platform
powered by
SMART MATCHMAKING
-
6 types of projects to discover
The PairConnex platform adapts to all your needs. Here are ways to power your projects with Smart Matchmaking.
Events, Conferences and Tradeshows
PairConnex offers you an original and differentiated all-in-one platform for your face-to-face, hybrid and virtual events.
The platform and its unique matchmaking generator allow you to create an optimized meeting schedule for each participant.
Members' Portal on a Website
Throughout the year, keep your community of members alive by offering them continuous services on the PairConnex platform.
PairConnex's all-in-one platform will use smart matchmaking to guide employers and job seekers to the right opportunities.
It has never been easier to develop your own online recruitment site thanks to the versatility of the PairConnex platform.
PairConnex is the ideal platform to ensure fruitful meetings between employers and job seekers.
Our goal
To give you access to a unique technology that will help create professional connections between participants of your events or members of your association.

Our platform offers an efficient and fluid environment to help you generate new income and improve customer satisfaction.
5 types of professional matchmaking
The possibilities are endless, but here are the most common types of projects we could help you with.
Networking in all its forms is no secret to us. Whether it is through open or pre-assigned meetings, our tools allow the creation of the best business connections.
Employee retention, attraction, and satisfaction are greatly facilitated when the selection process is efficient and rigorous.

With PairConnex, you will have impressive tools at your disposal to create the perfect match between job seekers and employers.
The trend is towards hands-on content and peer to peer learning. But whether it's for a collaborative workshop, idea lab, or a co-development session, be sure to bring the right people together for more useful and fruitful discussions.
For a mentee, the support of an experienced person is an effective way to question oneself and to benefit from the experience of others.

For the mentor, it is a rewarding experience and a stimulating way to share knowledge. But in the end, the quality of mentorship will improve if you match the right people together.
To maintain interest of your network throughout the year, why not offer an online environment where you can network, discuss, and consult relevant content?

The PairConnex platform allows you to organize all your activities in one place while ensuring continuous service offered to your members between each of your events.
One platform, two interfaces
PairConnex is composed of 2 distinct web environments that communicate in real-time to provide an unforgettable experience to your users.
User dashboard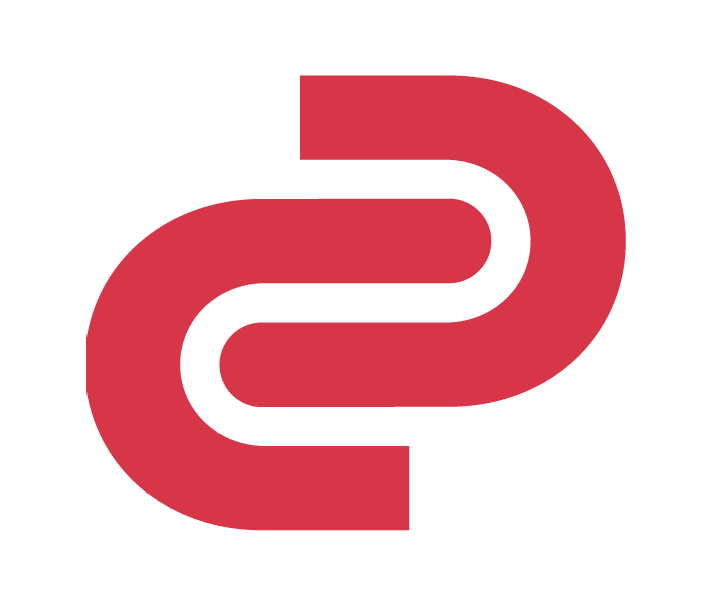 Admin console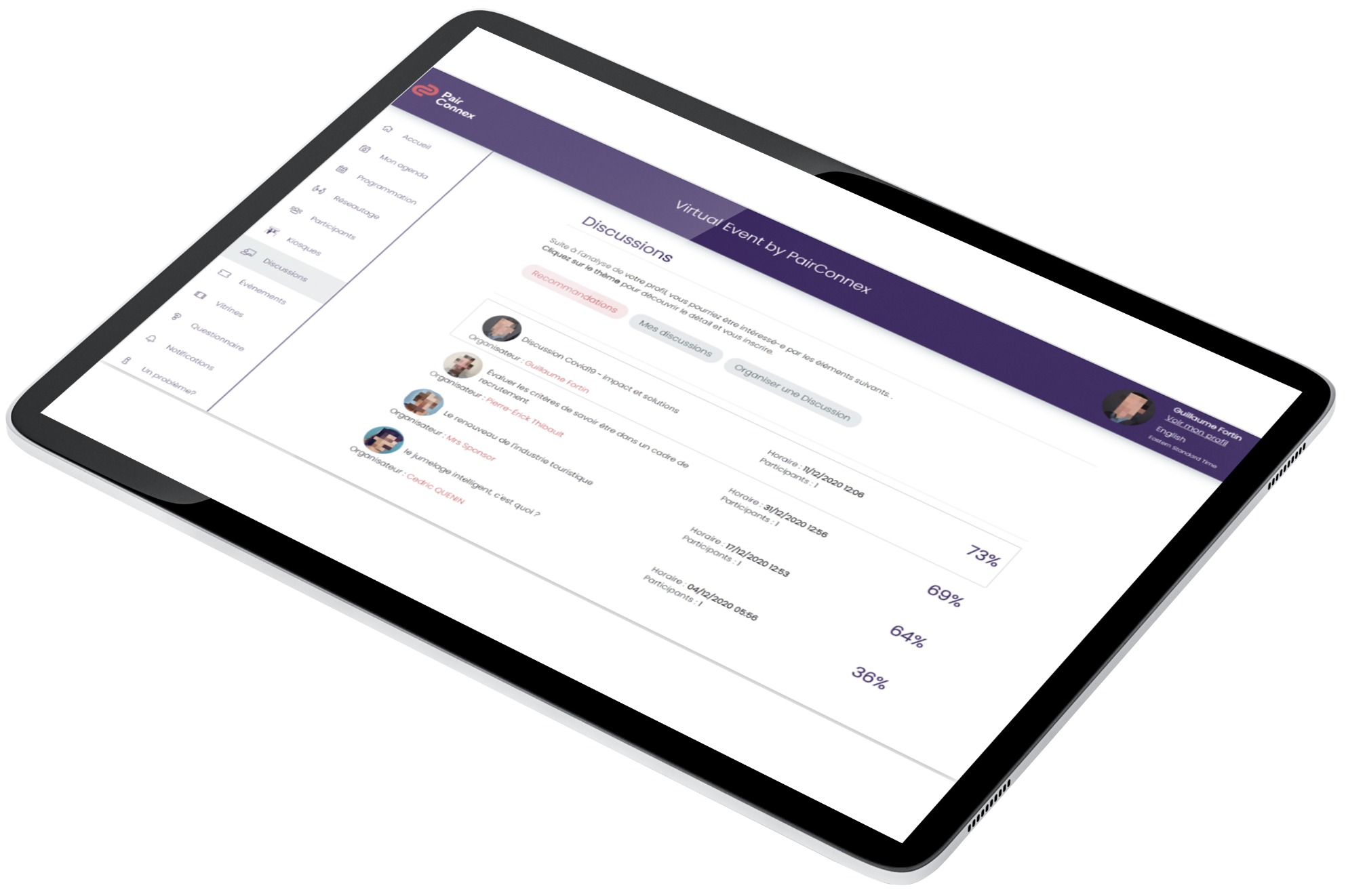 WATCH THE PRESENTATION VIDEOS
4 ways to use it
The world of events has changed a lot in recent years. Regardless of the nature of your activities, the territory you cover, the profile of your clientele or current health regulations, our platform adapts to all your needs.


The PairConnex platform allows you to integrate a multitude of webcasting options and has its own video conferencing features.
For a successful in-person event, offer your participants to access the platform on thier mobile to guide them through the activities, meetings and other services offered.
The best of both worlds: combine virtual and in-person activities using our versatile platform for an unforgettable experience for all participants.
The PairConnex platform is not only used for events! It also becomes a unique web environment where your participants or members can network throughout the year, consult and discover relevant and interesting content that you will make available to them.
They trust us.