Why use an all-in-one event platform for your next conference?
Organizing a conference is a complex task that involves many aspects, such as logistics, registration management, programming, participant experience, partner management, and a good communication strategy. In the past, these aspects were managed manually or with the help of several different tools. However, thanks to technological progress, there are now solutions to support you at every stage of the process. Let us show you how using an all-in-one event platform when organizing a conference can be a winning solution for you... and for your participants!
Registration and participant management
One of the most important advantages of an all-in-one event platform is its ability to manage registrations and participants. Organizers can create a custom registration form for their event, take payments, and track registrations in real time. Participants can even choose their activities at the time of registration. They can also receive automatic confirmation emails and reminders before the event. Using an event platform at the very beginning of your event can save yourself a lot of trouble.
Programming and scheduling
The all-in-one event platform also allows you to create and schedule the event program, making it easy to share with participants. Organizers can add activities and create multiple personalized tracks in parallel. Participants can choose and modify their activities while respecting room capacities. The platform will also indicate in which room each activity will take place and even send reminders to participants. As we mentioned in this
article
on upcoming trends, hybrid events are still popular. The event platform will allow you to make activities, conferences, and workshops accessible virtually and ensure their broadcasting after the event.
Communications
The all-in-one event platform offers a centralized communication platform for organizers and participants. Organizers can send mass emails and messages before, during, and after the event. It is even possible to add discussion forums for participants. During the event, it will also be possible to send push notifications to participants regarding logistical elements or to give visibility to your partners.
Access control and badges
Conference organizers know how important it is to coordinate the welcoming of participants. With an all-in-one event platform, it is possible to easily choose the access control solution that best suits the needs of each project. For example, it is possible to use electronic ticket scanning with QR codes to confirm a participant's arrival. It would also be possible to rely on clickable electronic lists, which would replace traditional paper lists. If badges or name tags are to be given to participants, your event solution will allow you to easily generate custom badges to match your image, for batch printing before the conference or individually for last-minute changes on-site. Finally, if certain conference activities were limited to certain registered individuals, it would be possible to use badge scanning to validate who can enter the room. It is even possible to scan a participant upon exiting to calculate the time they were present in the room, for example, to give them a participation accreditation.
Participant experience during the event
The greatest advantage of an all-in-one event platform is its use by participants during the event. Whether in a web version or via a mobile application, the platform enhances the participant's experience in all aspects of their conference. They can easily consult their personalized agenda, with all the details of the program. Participants can also access the list of other participants, receive networking recommendations, chat, and even schedule appointments with other conference attendees. Features may allow participants to comment on conferences, participate in surveys, and even vote in a general assembly. Organizers can easily share content with participants, such as videos, PDF documents, or hyperlinks to websites. In short, the platform becomes a comprehensive solution for all aspects of your congress, providing a seamless experience for both organizers and participants.
In conclusion, using an all-in-one event platform for your next congress can save you time, reduce stress, and improve the overall experience for everyone involved. With features such as registration and participant management, program planning and scheduling, communication, access control and badges, and participant experience during the event, an event platform can help you streamline the entire process and make your event a success.
If you're planning a congress and haven't yet considered using an all-in-one event platform, we highly recommend doing so. The benefits are many and the cost is often outweighed by the time and stress saved in managing the event manually. Give it a try and see for yourself how an event platform can make your next congress a huge success.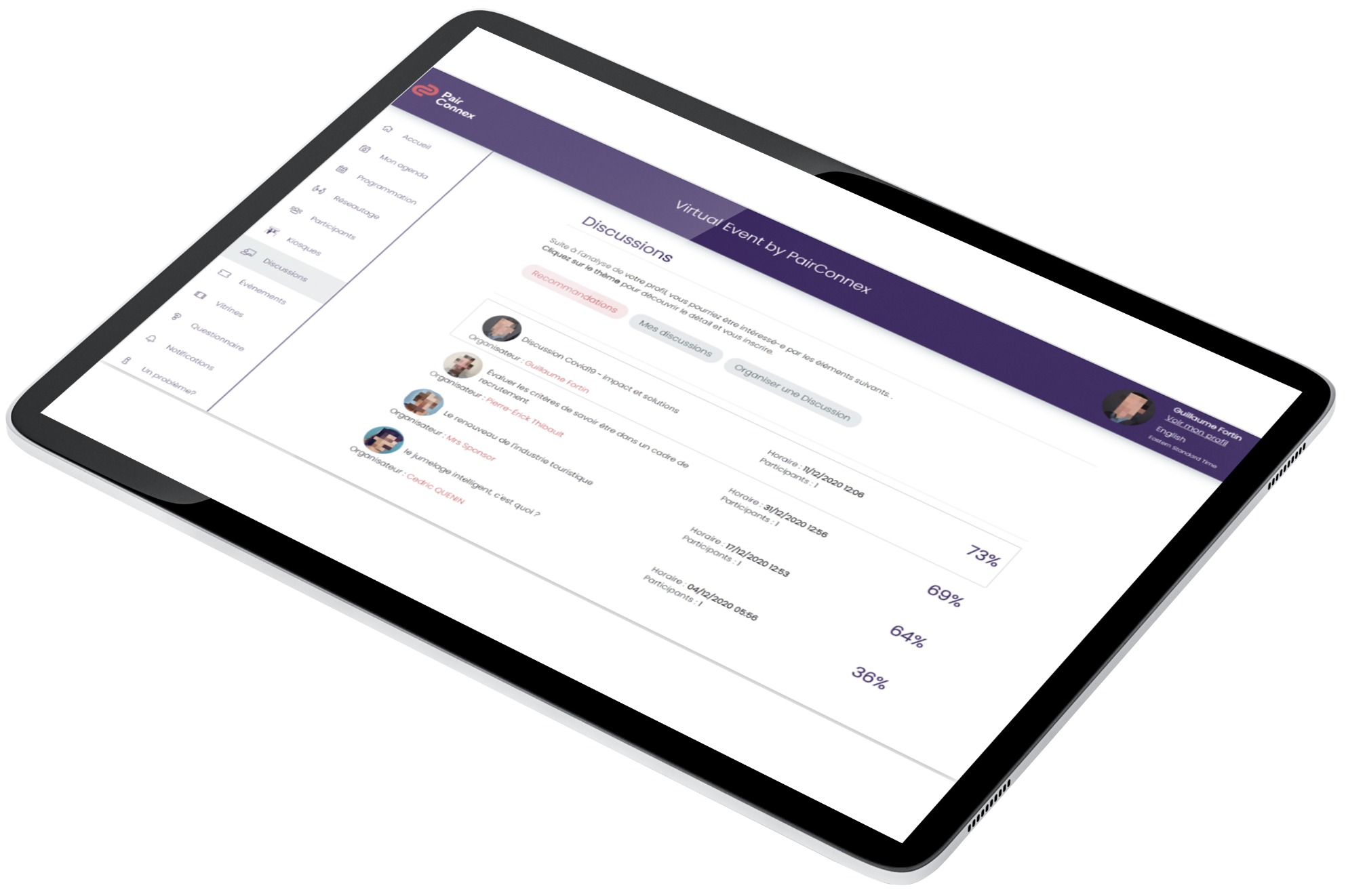 WATCH THE PRESENTATION VIDEOS